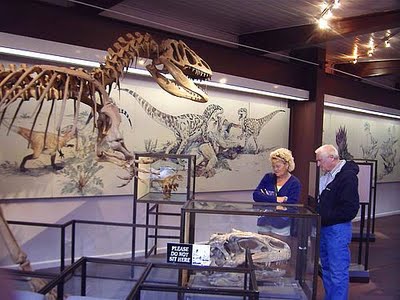 Dinosaur National Monument park officials announced this week that the Split Mountain campground in Utah will remain open throughout the winter, according to AP and other media reports.

Three additional campgrounds at the monument will also be open, but only the hardiest of hikers can attain them due to snowfall levels.
DNM spokesperson Carla Beasley warned that even the Split Mountain campground is particularly cold during the winter months owing to its proximity to the chilly Green River. Cold air tends to settle at the river, which usually remain in the entire area at teeth-chattering temperatures.

However, if you are an experienced camper, the news is good for dinosaur enthusiasts.

The National Park Service states, "Dinosaur fossils can only be noticed on the Utah side of the park. The chief exhibit wall of dinosaur fossils is closed due to significant life, health, and safety issues, but a temporary visitor center is open. Also, few fossils can be seen by hiking 3/4 mile from the temporary visitor center."