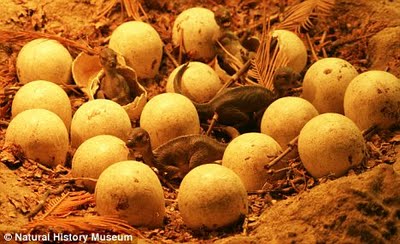 Nine Montana college students are programmed to be in China for six weeks this spring to learn Dinosaur eggs that have porous but thick shells.

Montana State University paleontologist Frankie Jackson states eight of the students are undergraduates and one is working on a master's degree. All the students are looking for careers in research.

Six of the undergraduates are from Montana State, one is from Rocky Mountain College and other from Dawson Community College.

An MSU graduate learner is already in China conducting research.

Jackson utters a $145,000 grant from the National Science Foundation is paying for the research.